Hotel Fasano

,
Rio de Janerio, Brazil
First Impressions
A song you should listen to when you arrive:
Liima – "Black Beach"
Best detail:
The roof top pool.
Best time of the day:
7pm – when the sea turns red and the lights of the favelas fade on.
Atmosphere:
A calm hideaway in a very busy city.
Room we stayed in:
Ocean View Deluxe Suite.
View:
Overlooking Ipanema Beach, the islands and the outskirts of the Rocinha Favela.
Neighborhood:
Pleasantly off-radar from Copacabana in a quiet corner of Ipanema.
Welcome gifts:
Brazilian chocolate, flowers, fresh fruit.
Distance to the next airport:
30 minutes to Rio International.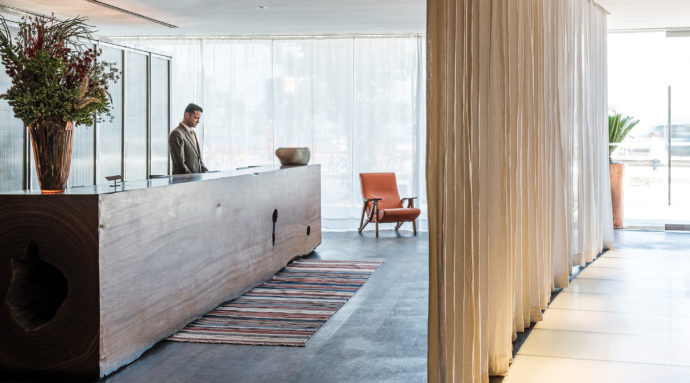 Service and Staff
Front desk:
Welcoming and well-prepared. Highly capable and efficient.
Check-in:
Less than five minutes.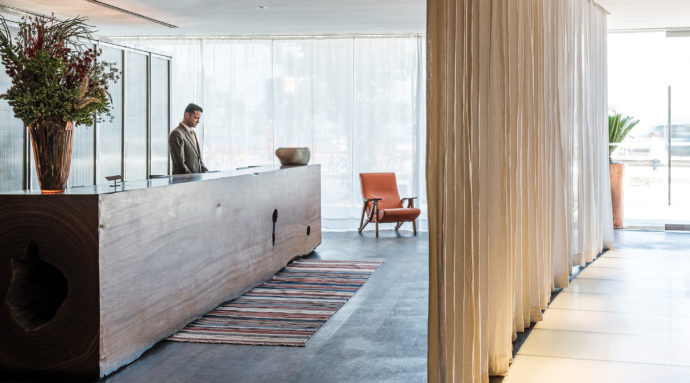 Concierge:
Amazing – well-trained and very knowledgeable.
Housekeeping:
Pleasantly invisible.
Turndown service:
Perfect attention to detail, transforms the room in a complete new setting.
Room service:
Fast and with all the necessary attention to detail.
Food and beverage
In-room dining:
The seafood linguine and mushroom risotto, served on the private terrace for lunch, is a must.
Restaurants:
Fasano al Mare offers great Italian cuisine and fresh seafood.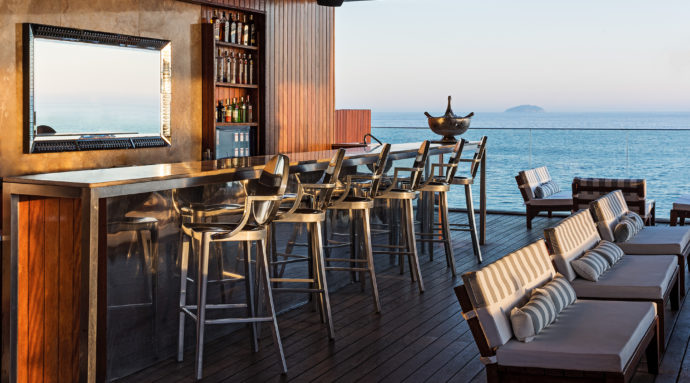 Bar:
Try Baretto-Londra for great drinks, cocktail service, and classic rock 'n roll music. Located on the eighth floor, the rooftop bar overlooks the infinity pool.
Breakfast:
À la carte or buffet style with healthy selections or classic offerings.
Mini bar:
Deluxe – but not cheap.
Complimentary water:
Across all rooms.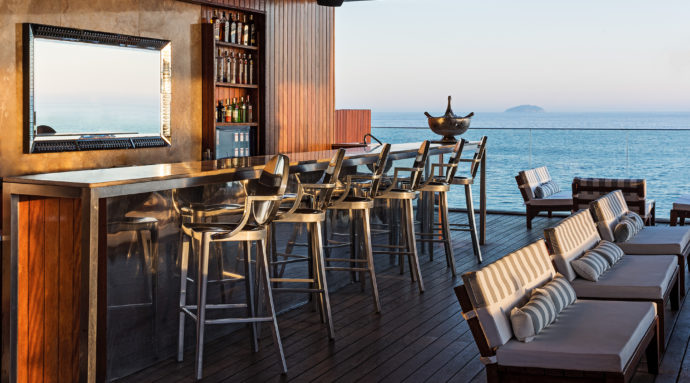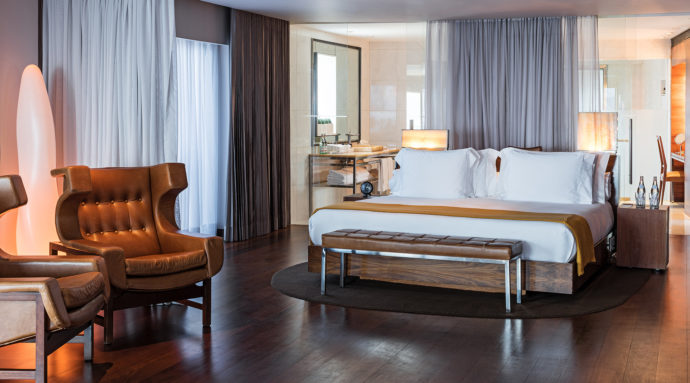 Amenities
Room:
Even the smallest room is 40m2 with design classics from the last century.
Bed:
Although you'll find an army of pillows, some of them were quite hard – we would have appreciated more variety.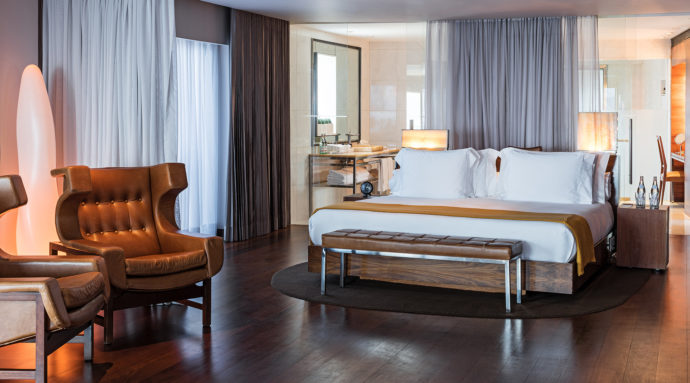 Bathroom:
White marble, double sinks.
Bathtub:
Well-situated within the bathroom architecture with visibility into the master bedroom.
Bathroom products:
Beautiful packaging. Argan with a Fasano label.
Storage:
Enough to unpack two large suitcases.
Safe:
Of course – Usage is strongly recommended.
TV:
Two: one in the bedroom area, one in the living room.
Entertainment options:
Multiple, including Netflix.
Spa, Pool & Beach
Sauna:
No.
Steam room:
Yes, close to the infinity pool and built out of white marble.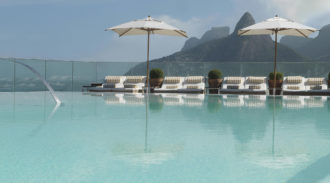 Spa treatments:
Enormous variety.
Pool:
An infinity pool on the rooftop of the hotel with an outstanding view of the surroundings — the shallow water area serves as a perfect cool-down sun deck during the day.
Beach:
Right in front of the property, towels provided by the hotel.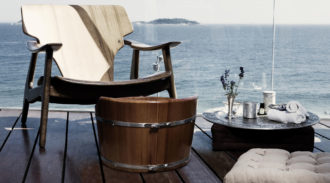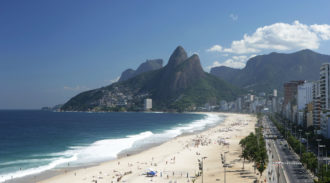 Experiences and excursions:
Visit the islands by boat and see Rio from an absolutely unique perspective – if you want to really nail it, take your trip at sundown.