Belmond Copacabana Palace

,
Rio de Janerio, Brazil
First Impressions
Song you should listen to when you arrive:
The Rolling Stones – "Gimme Shelter"
Something you will not find anywhere else:
The insane view over the iconic Copacabana Beach.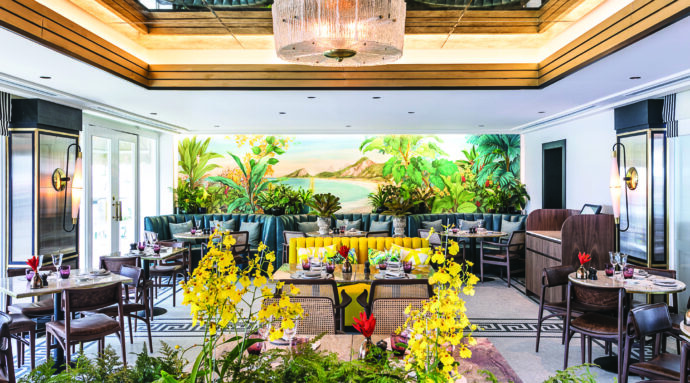 Best time of the day:
Golden Hour when the city prepares itself for a bustling night.
Atmosphere:
Old world glamour meets pitch perfect service and elegant design.
Room we stayed in:
Deluxe Ocean View Room.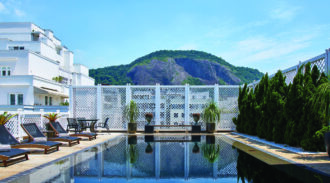 Neighborhood:
Right on the Copacabana, the world's most famous beach.
Welcome gifts:
Bath-ropes with initials.
Distance to the next airport:
Around 30-minutes from Rio International Airport.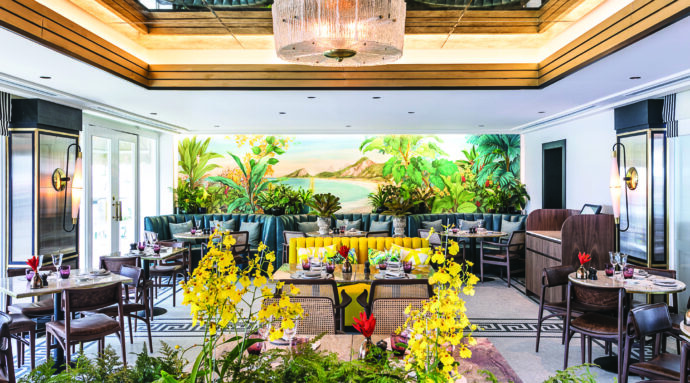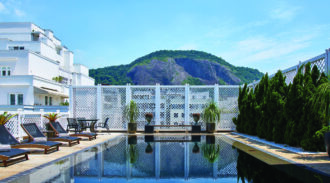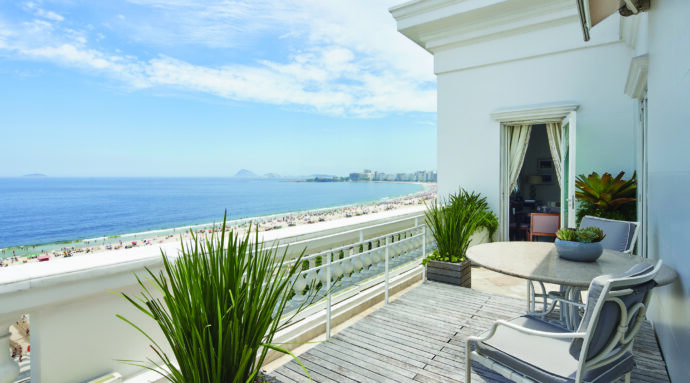 Service and Staff
Front desk:
Understands the needs of a customer with highest expectations.
Check-in:
2 minutes.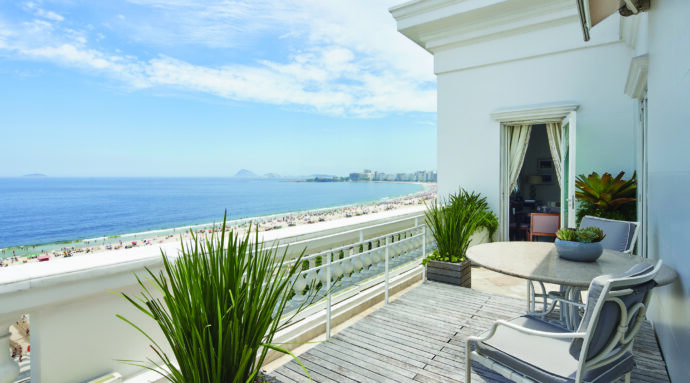 Concierge:
You can ask the concierge pretty much anything and he will find a solution within 5 minutes.
Housekeeping:
Flawless.
Turndown service:
Definitely. Transforms the room into a new scenery.
Food and beverage
In-room dining:
Around the clock. World-class room-service with an extensive menu that will satisfy a global customer. Especially the breakfast on your balcony overlooking the beach is an unforgettable start to your day.
Restaurants:
Enjoy a laid-back meal at the legendary Pergula Restaurant facing the iconic pool, have a memorable dinner at the Michelin-starred pan Asian dream MEE or indulge in north Italian specialties at the Restaurante Hotel Cipriani, also a member of the Belmond family.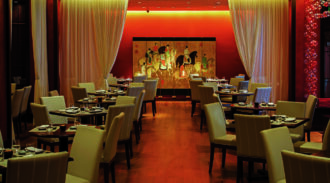 Bar:
The piano bar is widely considered to be one of the best in the world. Try its Pina Colada signature cocktail.
Breakfast:
Served at the Pergula Restaurant, breakfast offers pretty much anything you could wish for. The fruit in Brazil is amazing and the quality at the Copacabana Palace hard to beat.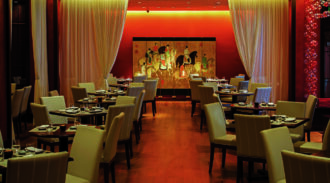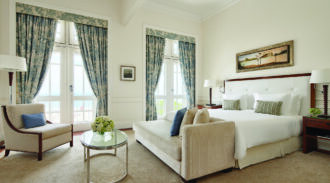 Amenities
Room:
Even the entry level rooms offer a spacious layout with immaculate design and the highest quality materials. Nothing feels outdated here.
Bed:
King-size with the highest quality sheets and pillows.
Bathroom:
Always large in size with lots of marble elements.
Bathtub:
Yes.
Storage:
Several closets throughout the room with plenty of storage space.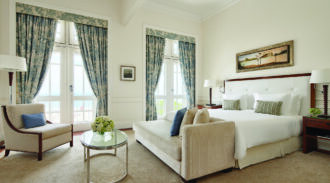 TV & Entertainment options:
Yes, movies on demand.
Spa, Pool & Activities
Pool:
Hands down the most glamourous pool Rio has to offer. Make sure to at least go once for a dip as the laid-back atmosphere is quite special.
Sauna & Steam room:
Yes.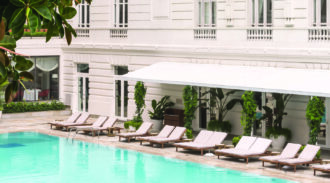 Spa treatments:
A large variety of treatments is available. If you have the time (2:40 hours), we can recommend to finish a busy day exploring with the ESSENCIAL signature indulgence, consisting of an aromatic bath, a full body massage and a detoxifying mask.
Tennis:
Enjoy a set or two at the scenic tennis courts.
Rio from the Sea:
Exclusive sailing trip in order to experience Rio from a unique perspective. Make sure to stay for sunset, it is stunning.
Rio by Air:
Take a helicopter for sunset and witness one of the most fascinating cities from the air. An experience you will never forget.