Faena Hotel Miami Beach

,
Florida, USA
First Impressions
A song you should listen to when you arrive:
Boogie Belgique – "Forever and Ever"
A book you should read before you go:
Alan Faena's Alchemy & Creative Collaboration provides a visually stunning glimpse into the its founders approach to art, architecture and culture.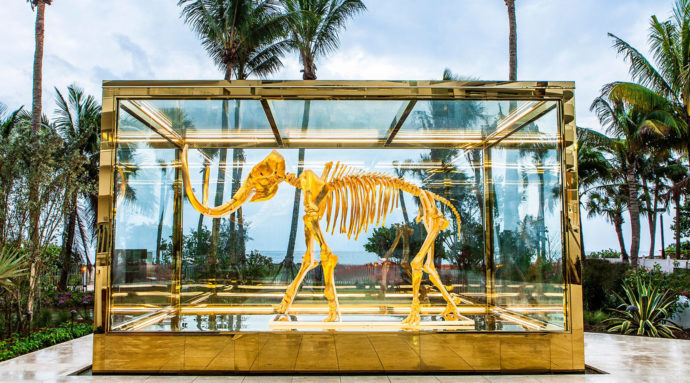 Best detail:
The perfectly roasted potatoes by the iconic Argentinian chef Francis Mallmann who operates the hotel restaurant, Los Fuegos.
Something you will not find anywhere else:
Damian Hirst's outstanding art piece Gone but Not Forgotten, the gilded skeleton of a three-metre tall woolly mammoth is on permanent display right between the pool and the private beach.
Best time of the day:
Early morning when the sun is rising, go for a run on the empty beach, or enjoy the breathtaking sea view on the balcony of a corner suite.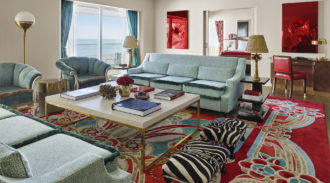 Architecture:
White Art Deco façade with wonderland interiors in red and turquoise designed by Oscar winning director Baz Luhrmann and his wife Catherine Martin.
Room we stayed in:
Premier Oceanfront Corner Suite
View:
Ocean view on an opulent furnished terrace.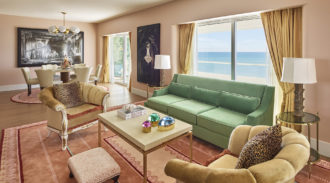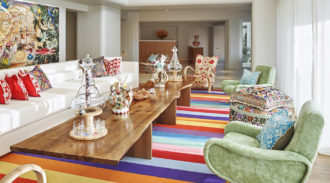 Neighborhood:
The hotel's visionary founder designed its own neighborhood, the Faena District, a whole area steeped in arts and culture.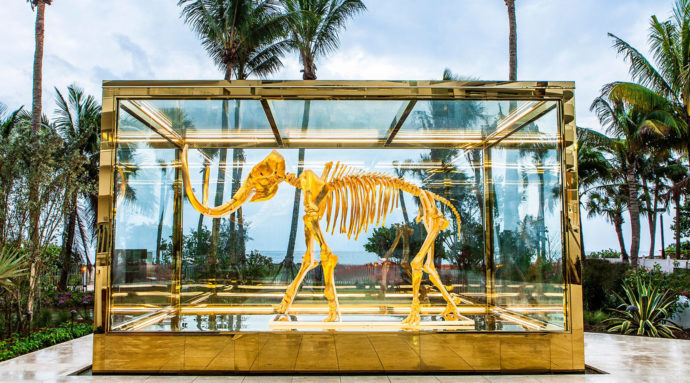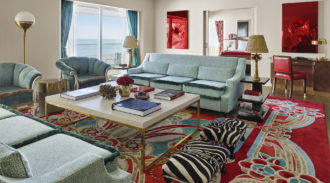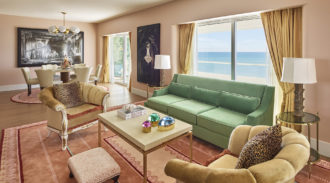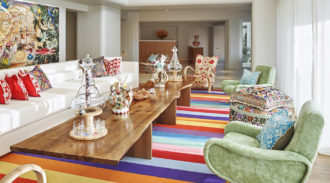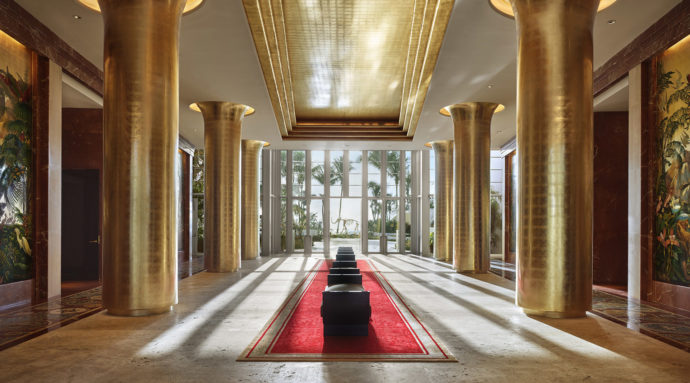 Service and Staff
Front desk:
Furnished with cozy seats in a small section on the ground level. Staff are fast and incredibly polite.
Check-in:
Less than five minutes. A credit card is all they need.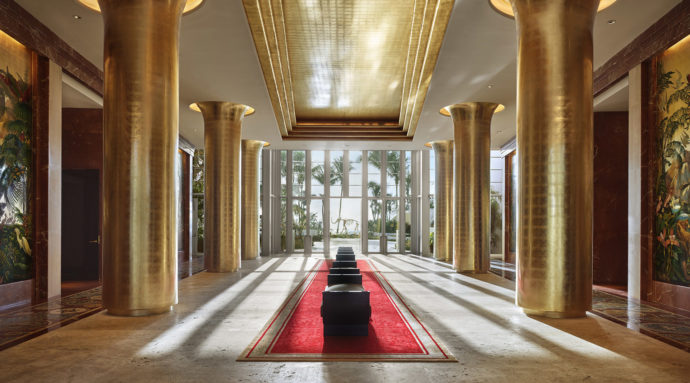 Concierge:
Top notch, with connections to any restaurant you might request in Miami Beach.
Housekeeping:
Omnipresent with designated en-suite staff.
Turndown service:
Impeccable with a fascinating transformation in its light settings.
Room service:
Fast, efficient, all-encompassing and discrete.
Food and Beverage
In room dining:
A vast menu, worth every penny.
Restaurants:
Los Fuegos by Francis Mallmann provides a contemporary Asado experience with an open-fire kitchen. Pao by Paul Qui mixes international styles such as Spanish, Japanese and French cuisine.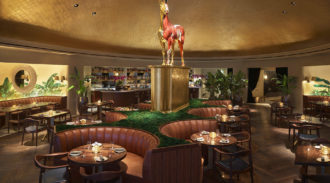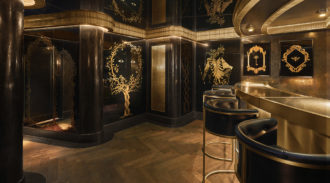 Bar:
Enjoy a wide array of cocktails in what is called the hotel's Living Room.
Breakfast:
In-room, or on the veranda overlooking the pool.
Mini bar:
Everything you might think of.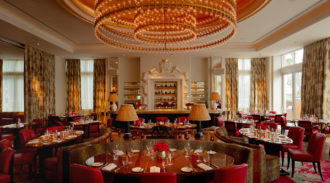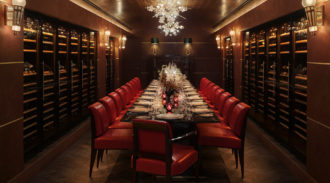 Complimentary water:
Throughout all rooms.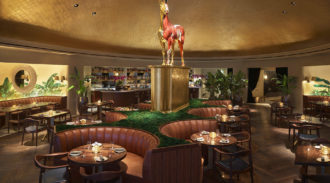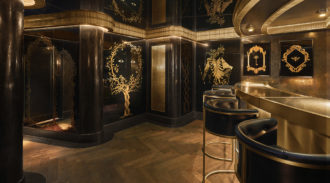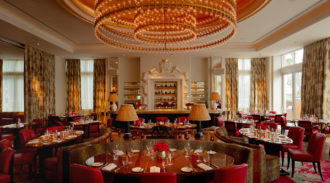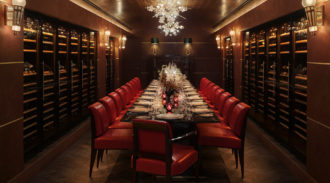 Amenities
Bed:
A playground on its own.
Bathroom:
Very spacious with marble details.
Bathtub:
Free standing.
Bathroom products:
Tierra Santa.
Storage:
Plenty and well hidden.
Safe:
Yes.
TV:
Yes.
Spa
Spa:
Tierra Santa Healing House hosts a 22,000-square-foot sanctuary that features one of the largest hamams available on the East Coast, and a curated roster of treatments like facials and full-body massages.
Sauna:
Yes.
Steam room:
Yes.
Cold water pool:
Yes.
Pool and Beach
Pool:
Yes – with the option of private cabanas, providing fruit infused water and sunglass cleaning. The red and white striped sun umbrellas ensure a lush environment.
Beach:
Private beach with white sand, beach attendants, and complimentary chaise longues and umbrellas.
Sun chairs:
Cosy.
Yoga:
Private sessions available in-room or at the beach.