The London Edition

,
London, UK
First Impressions
Song you should listen to when you arrive:
Jean du Voyage ft. Djéla and Pierre Harmegnies – "Blue Moon"
Best detail:
The lighting concept in the guest rooms.
Worst detail:
The lighting is not easy to handle.
Something you will not find anywhere else:
The hotel's homemade nutritious granola bar.
Best time of the day:
Nighttime, when the live neo-jazz band is playing.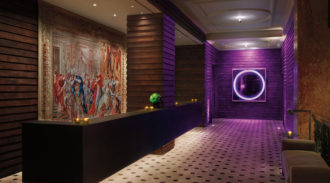 Atmosphere:
Dimmed, moody, upbeat, classic.
Architecture:
Contemporary interventions in a Bel Époque building.
Neighborhood:
Well situated in Fitzrovia on the edge of Soho, right off Oxford Street.
Welcome gifts:
Handwritten notes every night. Nutrition bars, chia compote, buttermilk punch cocktail and peanut butter chocolate balls — all from its own manufacturer.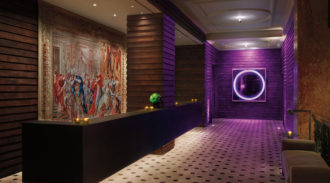 Service and Staff
Front desk:
Fast and responsive, remembers its guests' names.
How long did the check-in take:
Less than five minutes.
Concierge:
Very efficient at finding solutions, ask them to please get you a table at Indian Accent.
Housekeeping:
Pleasantly invisible.
Turndown service:
Flawless in its execution, discrete and polite in its communication.
Food and Beverage
In-room dining:
Classic Room Service available.
Restaurant:
Berners Tavern not only impresses with its grand atmosphere but gathers an interesting London crowd thanks to its delicious menu.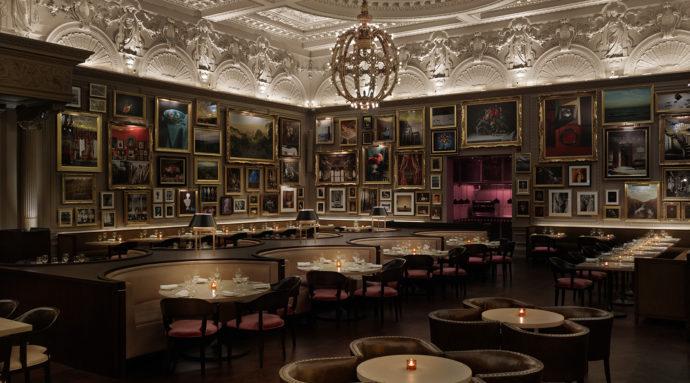 Bar:
Punch Room, cozy ground floor lounge in the very back. The lime punch is the way to go.
Breakfast:
Served in the grand ambience of the Berners Tavern Restaurant. À la carte only.
Mini bar:
A complete and curated selection.
Complimentary water:
Yes, and refreshed multiple times a day.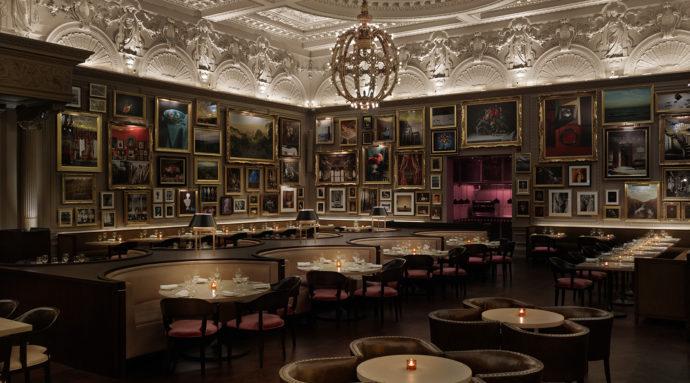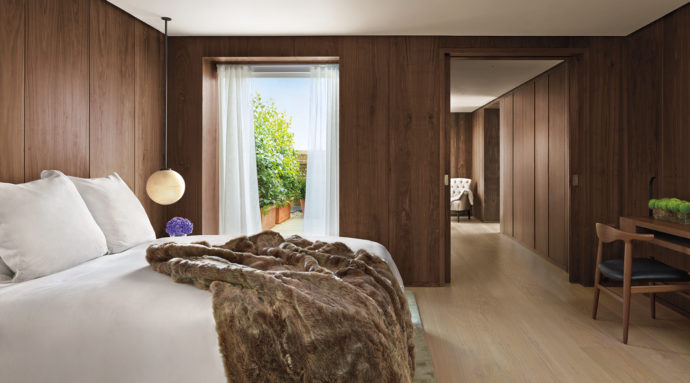 Amenities
Rooms:
Modern, but the oak floors and the dark, walnut-paneled walls give it a warm touch.
Bed:
Queen size bed with custom imported linens.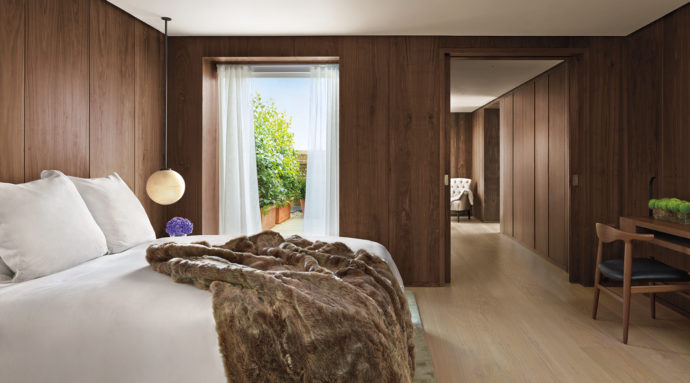 Bathroom:
White marble.
Bathroom products:
Le Labo, custom-made for The Edition.
Bathtub:
No.
Storage:
Across the entrance area with large hideaway facilities.
Safe:
Yes.
TV:
In front of the bed.
Entertainment options:
Multiple.
Room we stayed in:
Deluxe room.
Experiences and excursions
Experiences and excursions:
The perfect starting point. Walk from Regent Park to Hyde Park, from Oxford Street to Piccadilly Circus, down to the River Thames.
Pool:
No.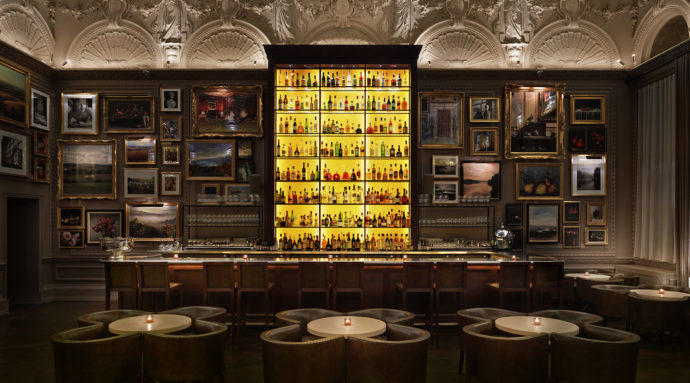 Sauna:
No.
Steam room:
No.
Spa treatments:
No.