Severins – The Alpine Retreat

,
Stubenbach, Lech, Austria
First Impressions
Song you should listen to when you arrive:
"Downtown" – Majical Cloudz
Best detail:
The two flat screen televisions mounted at the foot of the bunk beds for kids.
Worst detail:
There were no wireless headphones accompanying the kids' TVs.
Best time of the day:
Midday when the sun hits the mountains and most guests are out skiing.
Atmosphere:
Luxurious Alpine mountain chalet with only nine suites and a four bedroom residence.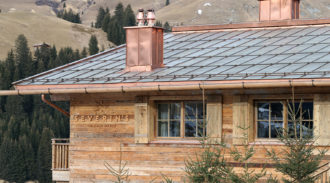 Room we stayed in:
Family Suite.
Neighborhood:
Not much around, but only a short ride to Lech.
Welcome gifts:
Champagne and incredible homemade sweets.
Distance to the next airport:
Almost two hours by car from Innsbruck airport.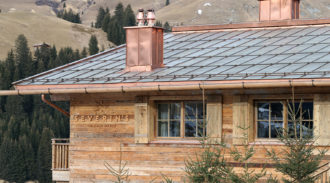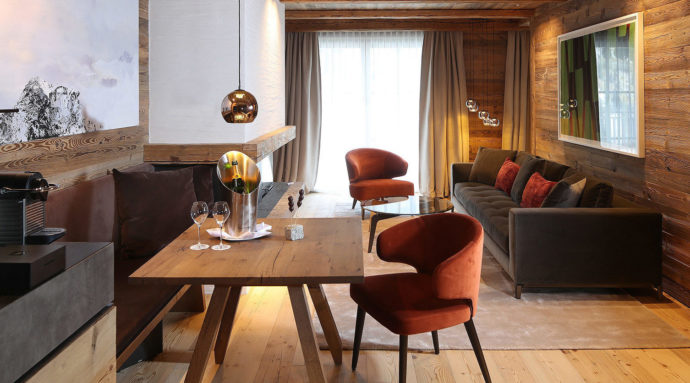 Service and Staff
Front desk:
Well-trained to the highest demands.
How long did the check-in take:
We only needed to hand them the keys to our car.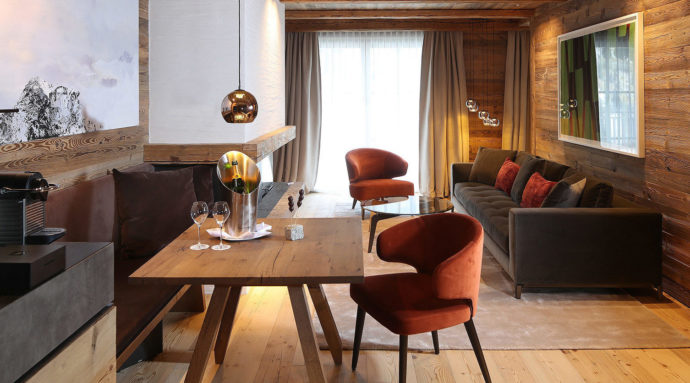 Concierge:
Knows the area perfectly and offers recommendations for anything you might think of.
Housekeeping:
Discretely cleans the room several times a day.
Turndown service:
Of course. The fireplace is restocked daily with wood, and lightable with only one match.
Food and Beverage
In-room dining:
Fast — during lunch and dinner the restaurant's entire menu is available.
Restaurant:
Offers incredible Austrian fine dining; each dish is made of locally sourced products. Starters are fancy but small, and their Wiener schnitzel pretty much outshines every Viennese restaurant. Make sure you order the Kaiserschmarrn for dessert, you won't regret it.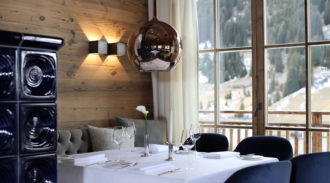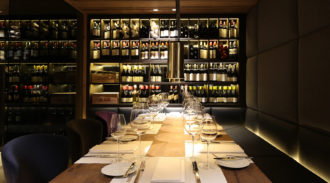 Breakfast:
Mostly à la carte with a wide range of classic breakfast options.
Mini-bar:
Included in the room rate, stocked with drinks, gummy bears and other snacks.
Complimentary water:
Of course, everywhere.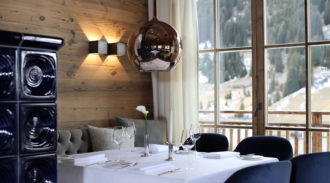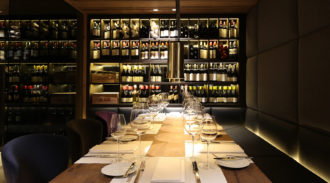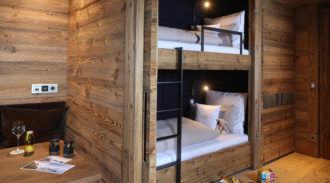 Amenities
Room:
All suites give you the feeling of staying in your own little chalet as walls and ceilings are covered in rustic wood. The fireplace is a must-use and sets the right atmosphere for a relaxed evening. High-end designer furniture all throughout. Bed: Comfortable with very soft sheets.
Bathroom:
Luxurious, with a massive shower, and double sinks made of stone.
Bathtub:
Fits two people, no problem.
Storage:
Plenty, as most walls have hidden cupboards.
Safe:
Of course.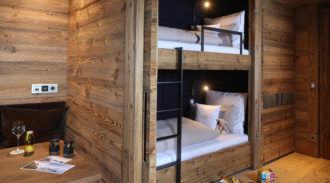 TV:
Loewe all throughout the suite. One in front of the bed, one in front of the couch and two smaller ones at each end of the kids' bunk beds.
Entertainment options:
No pay-per-view but the TV has a Netflix app.
Spa & Pool
Pool:
Yes, indoor. Not the largest but good enough to swim laps.
Sauna:
Two, one 90-degree, one infrared. The perfect place to warm up after a day of skiing.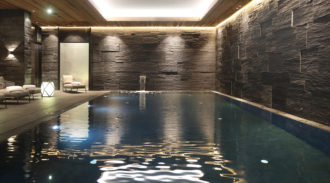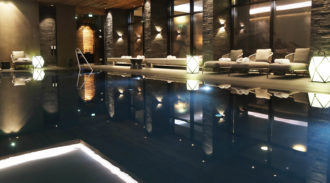 Steam room:
Yes, top notch.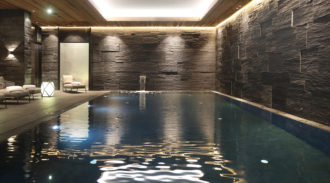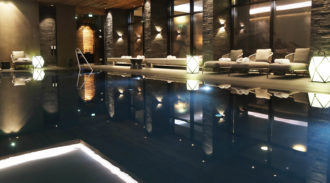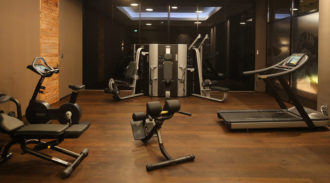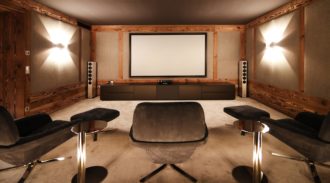 Experiences and excursions
Skiing:
Lech is one of the best spots to ski in the Alps. There are so many different slopes in the surroundings that you surely won't get bored after a few days.
Cinema:
The residence has its own high-end screening room.