Belmond Castello di Casole

,
Tuscany, Italy
First Impressions
Song you should listen to when you arrive:
Hak Baker – "Venezuela Riddim"
Best detail:
The calm atmosphere. After only a few minutes you'll notice how your mood changes and you start to relax.
Something you will not find anywhere else:
The old tower that was built around 1000 years ago.
Best time of the day:
Sunset from the terrace of the restaurant overlooking the picturesque countryside of Tuscany.
Atmosphere:
Old Italian village meets high-end luxury.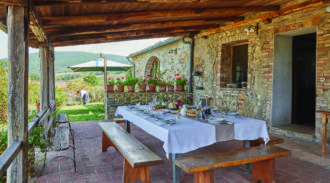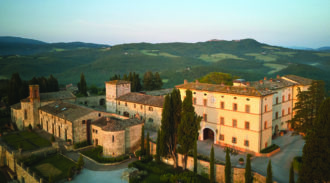 Room we stayed in:
Deluxe Suite.
Neighborhood:
The hotel's 2200 acre property is so large that you can hardly see the end of it. Aside from one little village in the distance, there are only hills full of vineyards and olive trees.
Welcome gifts:
A bottle of the wine produced on the property itself.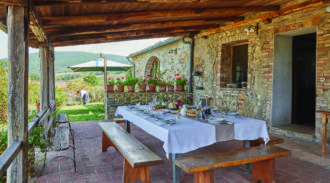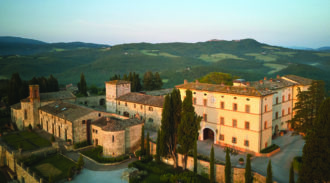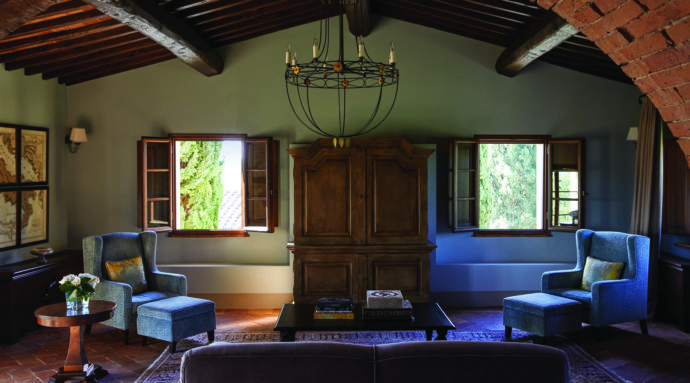 Service and Staff
Front desk:
Extremely friendly and very efficient.
How long did the check-in take:
Less than two minutes.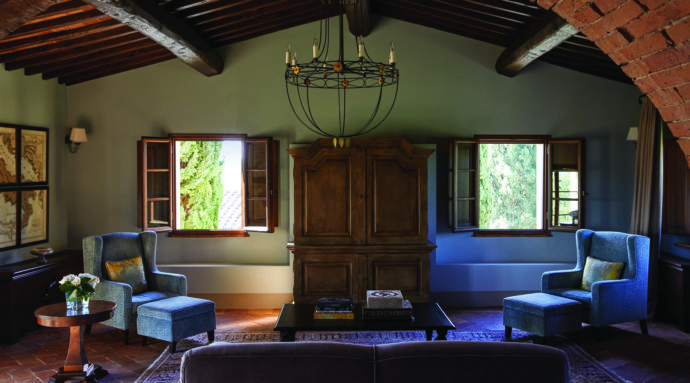 Concierge:
Amazing; will help with everything from winery tours to excursions to neighboring villages.
Housekeeping:
Cleans your room pretty much every time you leave it for more than a couple of minutes.
Turndown service:
Of course: little goodnight gifts are left on your bedside table every evening.
Food and Beverage
In-room dining:
Fast, with a mixture of Italian dishes and hotel classics.
Restaurant:
Incredible. You will seldom find better Italian food than here. The attention to detail and fresh ingredients make even the most humble pasta a true experience. Be sure to finish your meal with the lightest tiramisu you have ever tasted.
Bar:
Lots of marble gives the bar a very luxurious feeling without compromising any of its atmosphere or charm.
Breakfast:
When the weather is nice, sit in the courtyard and enjoy a long leisurely breakfast that will outshine most other hotels in quality.
Mini-bar:
Stocked with essentials and lots of water.
Complimentary Water:
Of course, all throughout the room.
Amenities
Room:
Due to the age of the buildings, all rooms boast very high ceilings and are spacious in size. The mix of old and new works extremely well, and the attention to detail and luxurious components complement the classic elements perfectly.
Bed:
King-size with the highest quality sheets.
Bathroom:
Mainly white marble, with double sinks.
Bathtub:
Yes, free standing, of course.
Bathroom Products:
Acqua di Parma Blu Mediterraneo all throughout.
Storage:
Enough for a week's stay.
Safe:
Of course.
TV:
Large Samsung flat screen TVs in both the bedroom and the living room area.
Entertainment options:
On-demand video service.
Pool & Spa
Pool:
A large infinity pool with incredible views of the Tuscan countryside and sets the perfect mood for a relaxed vacation.
Sauna:
No.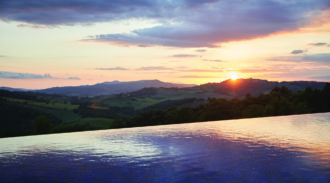 Steam room:
Yes, separate ones for men and women.
Cold Water Pool:
Yes.
Spa treatments:
Plenty of variety: massages, large whirlpools, and open shower facilities that are ideal for couple treatments.
Gym:
Yes.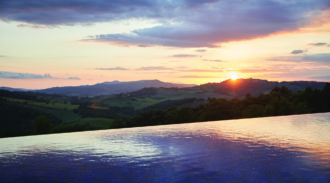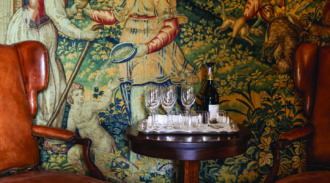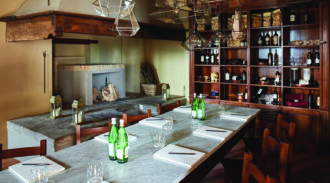 Experiences and excursions
Activities:
Makes sure you do a wine tasting — the selection is amazing and will give you a good idea of what the area has to offer. You can combine it with dinner next to the wine cellar. Make sure to buy some bottles of the their locally-produced red wine. In the mornings, we recommend taking a walk through the property: the vineyard and the olive trees ensure a peaceful yet stunning atmosphere.
Recommendation:
Combine your trip to the Castello di Casole with a stay at the beautiful Belmond Villa San Michele, just outside of Florence.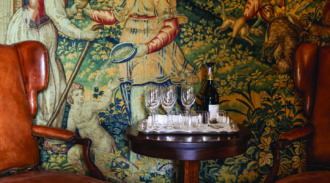 Distance to the next airport:
60 minutes by taxi to Florence Airport.