First Impressions
A song you should listen to when you arrive:
Radiohead – "Fog (again)"
Best detail:
The 50-meter long infinity pool.
Something you will not find anywhere else:
Each villa has its own proper swimming pool, and not just a plunge pool.
Best time of the day:
Early dinner on the terrace, late afternoon at the Sea Club.
Atmosphere:
Once you arrive, you forget you are in Bodrum.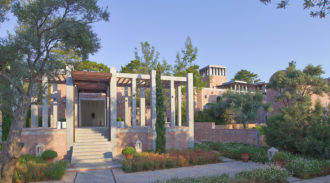 Architecture:
Traditional with a modern take.
Room we stayed in:
Pool Pavillon with Garden View.
Neighborhood:
Not much around, which is a plus.
Welcome gifts:
A fruit basket, as well as the most delicious Turkish delight you will find in the area.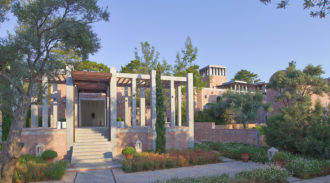 Service and Staff
Front desk:
Very friendly and accommodating for any requests.
Check-in:
Only takes a minute: passport and a credit card is all that's required.
Concierge:
Polite and fast.
Housekeeping:
Checks in a few times a day to ensure everything is fine.
Turndown service:
Yes, locally-sourced gifts can be found on your pillow every evening.
Room service:
Fast and very reasonably priced for Aman-standards.
Food and beverage
In-room dining:
Order their Turkish Mezze with every meal, it's incredible.
Restaurant:
Sit outside for the view of the Aegean sea. Turkish food is your best option. Not much variety, there is only one restaurant and the beach club.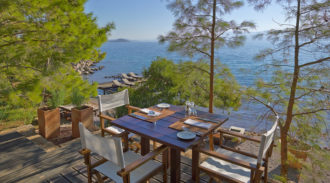 Bar:
No bar but a beautiful tea room.
Breakfast:
Only à la carte.
Mini bar:
All the standards.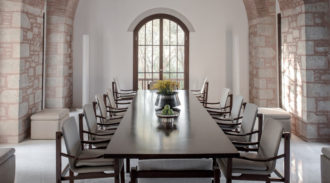 Complimentary water:
Plenty on top of the mini bar.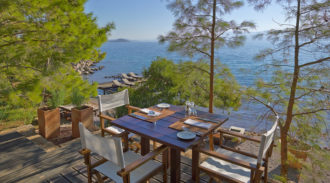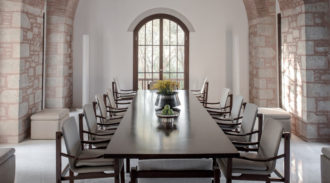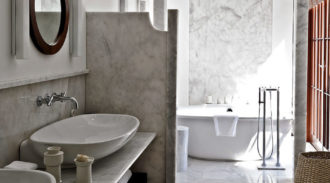 Amenities
Villa:
Very spacious with a nice seating area and a fire place.
Bed:
Nearly perfect. King size.
Bathroom:
Bigger than an entry level room of a standard 5 star hotel. White marble throughout.
Bath tub:
Yes, free standing.
Bathroom products:
Great in-house organic products in sustainable ceramic containers.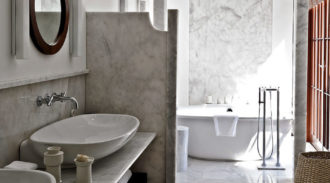 Storage:
Walk-in closet.
Safe:
Of course.
TV:
Flat screen comes out of the cupboard by the foot of the bed via remote, rotates so you can watch from the bed or the couch.
Entertainment options:
DVD player in room, the hotel has a list of available films.
Spa
Spa treatments:
A wide array of luxury treatments available.
Sauna:
No.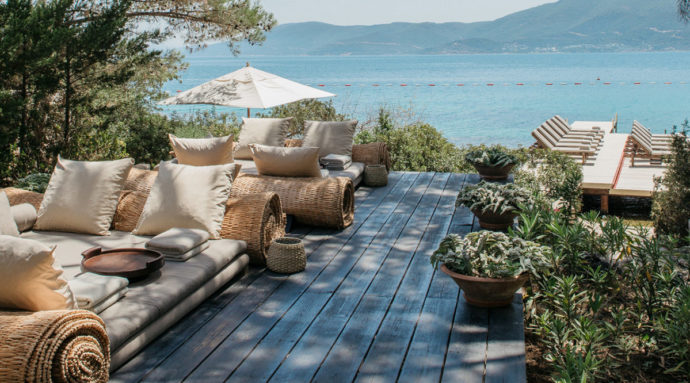 Steam room:
No.
Hamam:
Yes.
Cold water pool:
No.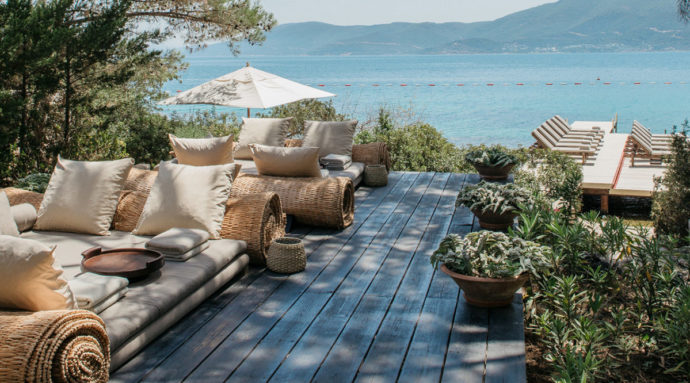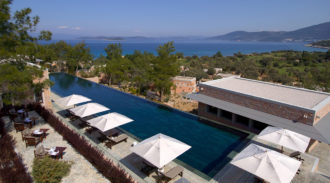 Pool and Beach
Pool:
A very impressive 50-meter infinity pool by the main restaurant. Every villa has their own 15-meter pool.
Beach:
No beach, but a dock as well as plenty of private areas set up around the shore.
Towels:
Everywhere.
Sun chairs:
Comfortable and far enough apart to offer great privacy.
Extras:
Staff brings water and an ice bucket as soon as you arrive. Snacks and drinks provided at the bar.