Belmond Mount Nelson

,
Cape Town, South Africa
First Impressions
A song you should listen to when you arrive:
The National – "Runaway"
Best detail:
The beautiful pink color of the hotel, their signature since 1918.
Something you will not find anywhere else:
The nine acre garden in the middle of the city where palm trees dominate the vegetation and the two pools invite to chill.
Best time of the day:
Sunset. When the sky changes colors the table mountain becomes a dramatic backdrop.
Atmosphere:
Colonial grande dame hotel in the heart of Cape Town.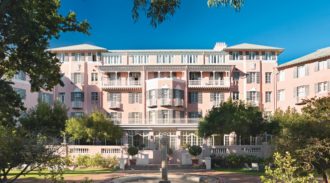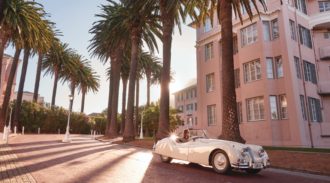 Room we stayed in:
Superior Room.
View:
Depending on the room: either Table Mountain or the hotel's lush gardens.
Neighborhood:
One of the few hotels in Cape Town from which you can explore the city by walking.
Welcome gifts:
Fruit basket, bottle of champagne.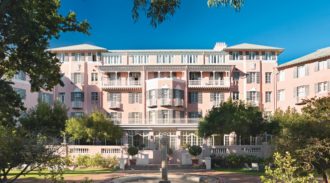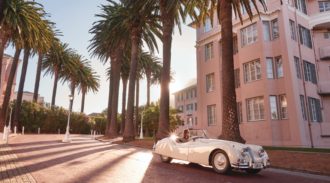 Service and Staff
Front desk:
Nearly every staff member knows your name after a day. Generally very helpful.
Check-in:
Five minutes.
Concierge:
Can arrange for a table at almost any restaurant, and has good recommendations.
Housekeeping:
Incredible. Very clean and private.
Turndown service:
Yes.
Room service:
Takes between 20-30 minutes and they remember your choice of wine.
Food and beverage
In-room dining:
Great room-service style menu.
Restaurants:
The Oasis Restaurant serves all-day relaxed dining while the eight-table gourmet alternative is worth the money — ask for the chef's table.
Bar:
Even late at night you will find a friendly bartender who is happy to socialize with you if there are no other guests around.
Breakfast:
Breakfast buffet with all the classics plus à la carte options; a classic in Cape Town.
High tea:
One of the best parts about the hotel is high tea: behind the main lobby is an incredible buffet of pastries and sweets set up every day for guests to enjoy free of charge, and the tea sommelier will find you an interesting pairing.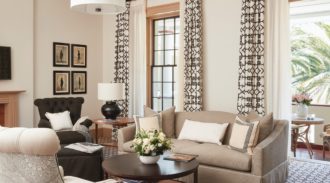 Amenities
Rooms:
Request one of the recently updated rooms in the main building with a view on table mountain.
Bed:
King size, Egyptian cotton sheets. Very comfortable.
Bathroom:
Mainly marble. The fresh flowers are a nice touch.
Bathtub:
Yes.
Storage:
Large closets, some rooms come with walk-ins.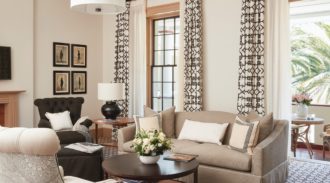 Safe:
Of course. If you forget to close or lock it, they will keep your possessions safe at the front desk.
TV:
Yes, large.
Entertainment options:
Movies on demand.
Spa
SPA:
Great atmosphere, gotta love the pink velvet couches!
Sauna:
Yes.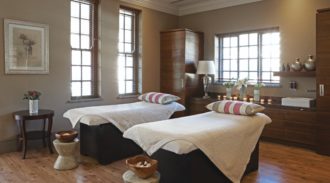 Steam room:
Yes.
Spa treatments:
Eight treatment rooms including two for couples. Book "Labrisa Time," a 120-minute slot where you and your therapist decide on your day's schedule.
Yoga:
Yoga and pilates can be arranged, both indoor and outdoor.
Water:
Of course. Complimentary juice, tea and some snacks are also available for guests.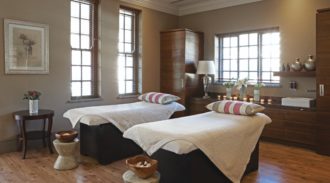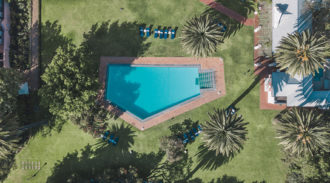 Pool/Gym
Pool:
Two heated pools. The Oasis is one of the biggest pools in South Africa, perfect for families. The Cottage Pool is adults only. Both pools have beautiful views of Table Mountain.
Beach:
No.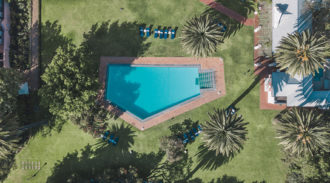 Towels:
The pink and white towels match the hotel buildings perfectly.
Sun chairs:
In large numbers around both pools.
Fitness centre:
Yes, with modern equipment and personal training availability.
Tennis court:
Two, no need for your own equipment.